Social Media
The use of social media tools to disseminate health messages and health research has grown exponentially, specifically with regard to Twitter, Facebook, and YouTube. Using social media tools is an effective way to expand reach, foster engagement, spread key messages, and increase access to credible health research.
As of February 2019,
72% of the American public used some form of social media (40% of those ages 65+).
74% of Facebook users, 63% of Instagram, and 42% of Twitter users are on the sites daily.
69% of American adults (18+) used Facebook.
37% of American adults (18+) used Twitter.
General Rules
Be strategic and purposeful in the use of social media.
Monitor the efficacy of posts to ensure the intended audience is engaged. Employ social media management tools, such as Hootsuite, to plan and monitor audience engagement.
Be aware of the target population and their preferred medium (Facebook, Twitter, etc.).
Make sure all postings are accurate, consistent, and science-based.
Encourage participation by interacting with end users and promoting action.
Share research in multiple formats.
Recommendations for Format
Time social media posts to concur with highest traffic times and take advantage of popular celebrations or trending topics, such as National Rural Health Day.
Make content portable and easy for the intended audience to share with others.
Use marketing strategies to capture attention. Numbered lists are very effective.
Language
Create various messages on the same topic to engage diverse audiences.
Use clear language, and avoid jargon and academic acronyms. Common social media abbreviations, hashtags, and jargon are okay.
Quickly engage the reader and keep your messages short.
Write in active voice and in a friendly but professional tone.
Choose words with one definition or connotation.
Use measurements that are familiar to the intended audience.
Choose familiar terms, and use them consistently.
Use contractions, (can't, don't, etc.) but avoid using trendy abbreviations (UR as your).
Consider using alternatives to words expressing mathematical concepts or measurements such as risk, normal, significant, range if those words do not have meaning for the audience.

Avoid: Breathing secondhand smoke is correlated with incidence of SIDS
Better: Breathing smoke from someone else's cigarette or pipe (secondhand smoke) can cause sudden infant death syndrome (SIDS)
Examples
LinkedIn is a professional networking social media page. It allows you to build and engage with our professional network as well as access knowledge, insights, and opportunities.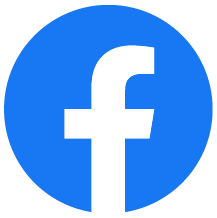 Facebook is one of the original social media sites with a mission of "giving people the power to build community and bring the world closer together." It is a platform where individuals can add connections and interact with friends, family, and others. It is also a platform for sharing major life events, news, photos, and more.
Twitter, as per its website, is "what's happening in the world and what people are talking about right now." It is a platform for immediate thought and information sharing with short messages that can include images, videos, or links to other websites and articles.

Instagram is a social media platform designed specifically for sharing images and short videos. This images are often accompanied by a short description and can be linked to other Instagram pages and users and shared on other social media sites.
YouTube is a video sharing social media platform. It is a place where anyone can upload videos on any subject matter as well as create their own channels so that viewers have a fast, easy way of finding content.

ResearchGate is a professional networking site for scientists and researchers. It is a platform designed for sharing, discovering, and discussing research.