HIV and Hepatitis C in Rural Areas: Prevalence, Service Availability, and Challenges
Date:
Time: 10:00 am Pacific, 11:00 am Mountain, 12:00 pm Central, 1:00 pm Eastern
Duration: approximately minutes
Zoom link: https://und.zoom.us/j/97215444909
In this webinar, speakers will highlight findings from recent work on estimating HIV prevalence and maternal hepatitis C prevalence in rural areas across the U.S. Speakers will also discuss findings from a qualitative study on the challenges and promising practices in addressing HIV and hepatitis C outbreaks in rural areas. Presenters for this webinar include Katherine Ahrens and Amanda Burgess from the Maine Rural Health Research Center.
The webinar is free, no registration is required, but participation is limited to the first 500 to log-on that day. If the webinar reaches capacity, you will be able to access the recording, archived on the Gateway website.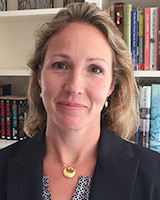 Katherine Ahrens, PhD, MPH
katherine.ahrens@maine.edu
Katherine Ahrens is an epidemiologist and assistant research professor in the Public Health Program at the University of Southern Maine Muskie School of Public Service. Her research focuses on maternal and child health. She is also the co-investigator from Maine for the Medicaid Outcomes Distributed Research Network and a research investigator at the Maine Rural Health Research Center.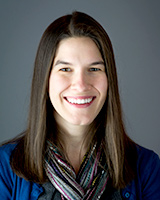 Amanda Burgess, MPPM
amanda.burgess@maine.edu
Amanda Burgess is a Research Associate at the Maine Rural Health Research Center. Her research interests include access to healthcare services, telehealth, and infectious disease.
Additional Projects of Interest