Using Rural Health Research to Inform Health Policy
Date:
Duration: approximately minutes
The team at the Rural Health Research Gateway partnered with the National Rural Health Association to present a conversation on where to find, and how to use, rural health research when petitioning Members of Congress and the Executive Branch. This webinar:
Provided information on where to find free rural health research.
Identified pressing topics in rural health policy.
Described how to use research when educating members of congress and other policymakers.
Offered a free resource on how to develop policy briefs, infographics, and fact sheets.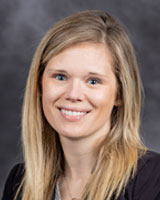 Shawnda Schroeder, PhD
Director, Associate Professor of Research
Rural Health Research Gateway
shawnda.schroeder@und.edu
Dr. Schroeder is the Associate Director for Research and Evaluation at the Center for Rural Health located at the University of North Dakota School of Medicine & Health Sciences. She is also an Associate Professor in the Department of Population Health. Dr. Schroeder serves as principal investigator of the Rural Health Research Gateway, a website that provides access to publications and projects funded through the Federal Office of Rural Health Policy.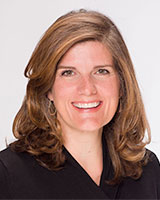 Carrie Cochran-McClain, MPA
Vice President of Government Affairs and Policy
National Rural Health Association
ccochran@nrharural.org
Carrie Cochran-McClain is the head lobbyist for the National Rural Health Association and is responsible for the Government Affairs and Policy efforts for the organization. She has more than 18 years of experience working in federal health policy development, including leadership roles at Health Management Associates, the U.S. Department of Health and Human Services, and the Federal Office of Rural Health Policy. In her previous positions she has focused on improving healthcare outcomes, promoting health equity for vulnerable populations, and advising on healthcare policy issues.
Additional Resources of Interest