It's Not Easy Being a Rural Pharmacy: Services, Payments, Closures, and Deserts
Date:
Duration: approximately minutes
Pharmacies are subject to a range of financial pressures and many rural pharmacies have closed over the past 15 years. These closures can create critical gaps in health care services available in rural areas. In 2021, there were 138 counties with no retail pharmacy, including 101 noncore, 15 micropolitan, and 22 metropolitan counties. During this webinar, Fred Ullrich and Keith Mueller shared recent research from the Rural Policy Research Institute (RUPRI) Center for Rural Health Policy Analysis and discussed key findings on the availability of pharmacy services, payment models, the impact of pharmacy closures, and the creation of new pharmacy deserts.
Presenters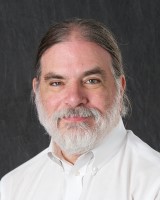 Fred Ullrich
Fred Ullrich is a Program Director for research activities in the Department of Health Management and Policy at the University of Iowa. He has over 35 years of experience as an analyst in clinical trials, health services, and health policy research. He has been with the RUPRI Center for Rural Health Policy Analysis since 1997.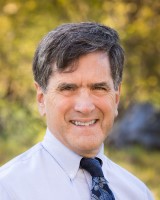 Keith J. Mueller, PhD
Keith J. Mueller, PhD, is a Gerhard Hartman Professor in Health Management and Policy, University of Iowa. He is also the Director of RUPRI and its Center for Rural Health Policy Analysis, and Chair of the RUPRI Health Panel. He has been a national leader in rural health services research, policy development and implementation since 1988. Dr. Mueller currently serves on the Rural Health Advisory Committee in the Department of Veterans Affairs. He has served as President of the National Rural Health Association (NRHA) and as a member of the National Advisory Committee on Rural Health and Human Services. He has also served on national advisory committees to the Agency for Healthcare Research and Quality, and the Centers for Medicare & Medicaid Services. He has published more than 240 scholarly articles and policy papers, and received awards recognizing his research contributions from NRHA, RUPRI, and the University of Nebraska. In 2016, he received the University of Iowa Regents Award for Faculty Excellence. His PhD is in Political Science from The University of Arizona, and he completed a Robert Wood Johnson Faculty Fellowship with The Johns Hopkins University.
Additional Resources of Interest