Rural Healthy People: Where We've Been and Where We're Going
Date:
Duration: approximately minutes
The Southwest Rural Health Research Center has launched a once-per-decade study to identify and address the health priority concerns of rural Americans. This Rural Healthy People initiative relies on survey data from rural health stakeholders to understand the Healthy People priorities that matter the most for rural health each decade. This webinar began by looking back at key findings from Rural Healthy People 2010 and Rural Healthy People 2020, which studied the top 10 rural health priorities for the past two decades. Speakers then looked ahead to Rural Healthy People 2030 to discuss major changes to Healthy People and what they mean for rural America. The session concluded by presenting early findings from the Rural Healthy People 2030 survey and discussing what comes next.
Presenters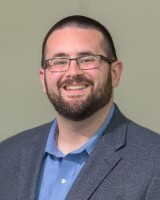 Timothy Callaghan, PhD
callaghan@tamu.edu
Dr. Timothy Callaghan is an Assistant Professor in the Department of Health Policy and Management at the Texas A&M University School of Public Health. Dr. Callaghan received his doctorate in political science from the University of Minnesota. His research focuses on how politics, policy, and place work together to influence health in America. He has conducted extensive research on state political decision-making under the Affordable Care Act, individual health attitudes and behaviors, and health care access for vulnerable groups. Currently he is conducting research on vaccine hesitancy and public attitudes surrounding the COVID-19 pandemic. In addition, Dr. Callaghan serves as Director of Evaluation for the Southwest Rural Health Research Center and as Chair of the PhD program in Health Services Research at Texas A&M. His research has appeared in journals such as the American Journal of Public Health, Health Affairs, the Journal of Rural Health, the Journal of Health Politics, Policy, and Law, Social Science and Medicine, and many other outlets.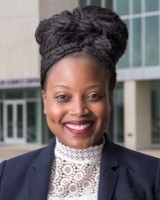 Alva O. Ferdinand, DrPH, JD
aferdinand@tamu.edu
Dr. Alva O. Ferdinand is an associate professor in the Department of Health Policy and Management and the director of the Southwest Rural Health Research Center at the Texas A&M University School of Public Health. She is generally interested in the impact of laws on public health outcomes. She has been actively developing a research agenda that incorporates her interest in public health policy issues. She has examined such issues as the impact of tax-exemption status on the provision of community benefits among various hospital ownership types, the relationship between neighborhood-built environments and physical activity, and the effects of texting-while-driving bans on roadway safety. She has additionally examined variations in the burden of chronic diseases across the urban-rural continuum including cancer and diabetes, and the evolution of legal infrastructure to enhance population health in rural communities. Her work has appeared in the American Journal of Public Health, the American Journal of Preventive Medicine, Health Affairs, and the Journal of Rural Health, among other journals. Her work has also been featured in media outlets such as The Washington Post, CNN, and NPR, and she has been called upon to provide legislative testimony based on her research. Dr. Ferdinand holds a law degree from the Michigan State University College of Law and a Doctor of Public Health degree from the University of Alabama at Birmingham.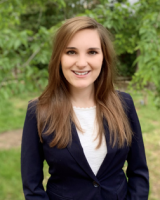 Morgan Kassabian, MBA
mkassabian@exchange.tamu.edu
Morgan Kassabian is pursuing a PhD in Health Services Research at Texas A&M University's School of Public Health. She holds a Bachelor of Science degree in Economics from Texas A&M University and a Master of Business Administration from The University of New Hampshire, as well as Certified Professional in Healthcare Quality, Certified Professional in Patient Safety, and Lean Six Sigma Green Belt certifications. Her professional experience includes working with hospital leaders to develop strategic and capital plans, working within healthcare organizations to improve quality and patient safety, and overseeing data analysis activities. She currently works as a Graduate Research Assistant at the Southwest Rural Health Research Center, providing support with data analysis and visualization, manuscript preparation, and grant applications. Mrs. Kassabian's dissertation, "Prenatal Care Adequacy and Fetal Death in Rural America: Baseline Geographic Disparities and the Impact of Rural Hospital Closures" touches on her primary interests in rural health, perinatal health, access to care, and health outcomes. She plans to graduate in May 2022 and looks forward to a long career that is focused on understanding and improving rural health.
Additional Resources of Interest